Join us for our first of many Community Chats with our Superintendent, Dr. John Price./Únase a nosotros para nuestro primero de muchos charlas de la comunidad con nuestro superintendente, el Dr. John Price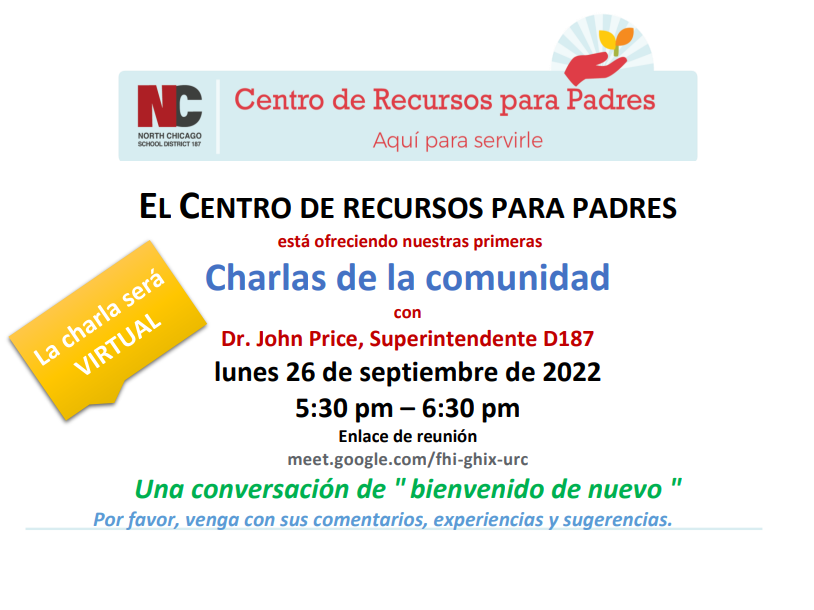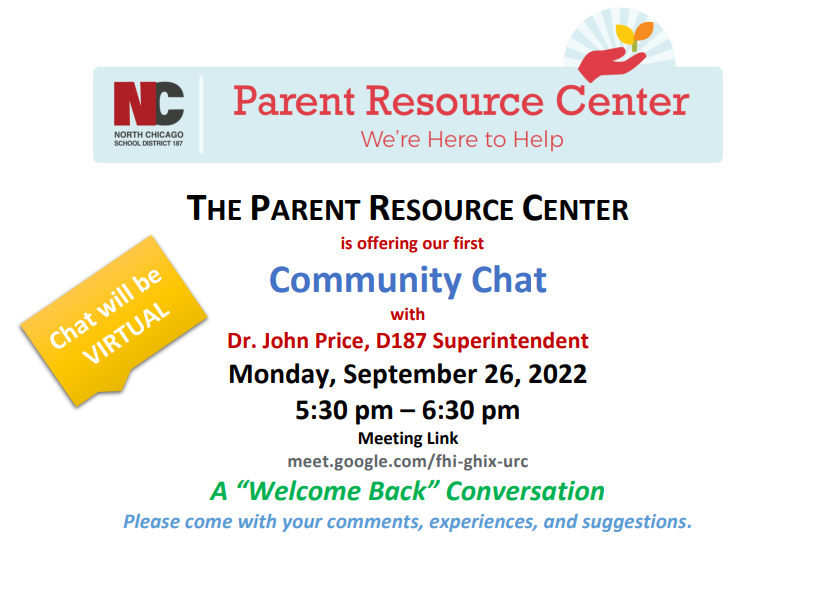 Remember to join us today at 5:30 pm to learn about GLCU's Banking & Housing Counseling Services./Recuerde unirse a nosotros hoy a las 5:30 pm para conocer los servicios de asesoría bancaria y de vivienda de GLCU. meet.google.com/kcx-ravo-dmi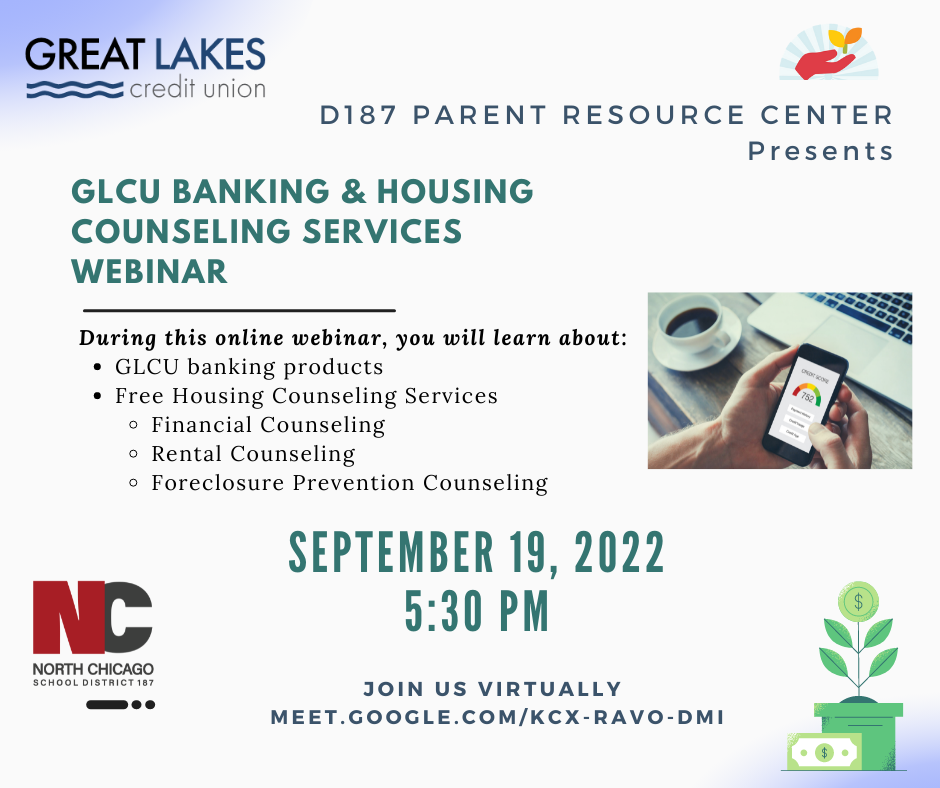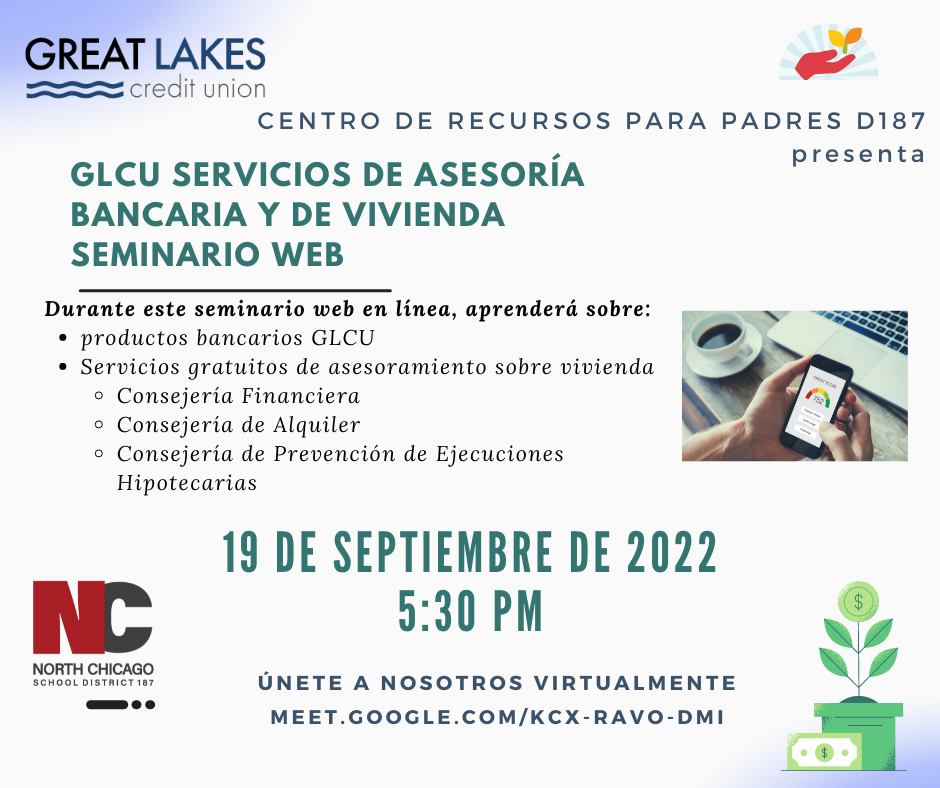 Join Us/Únete a nosotros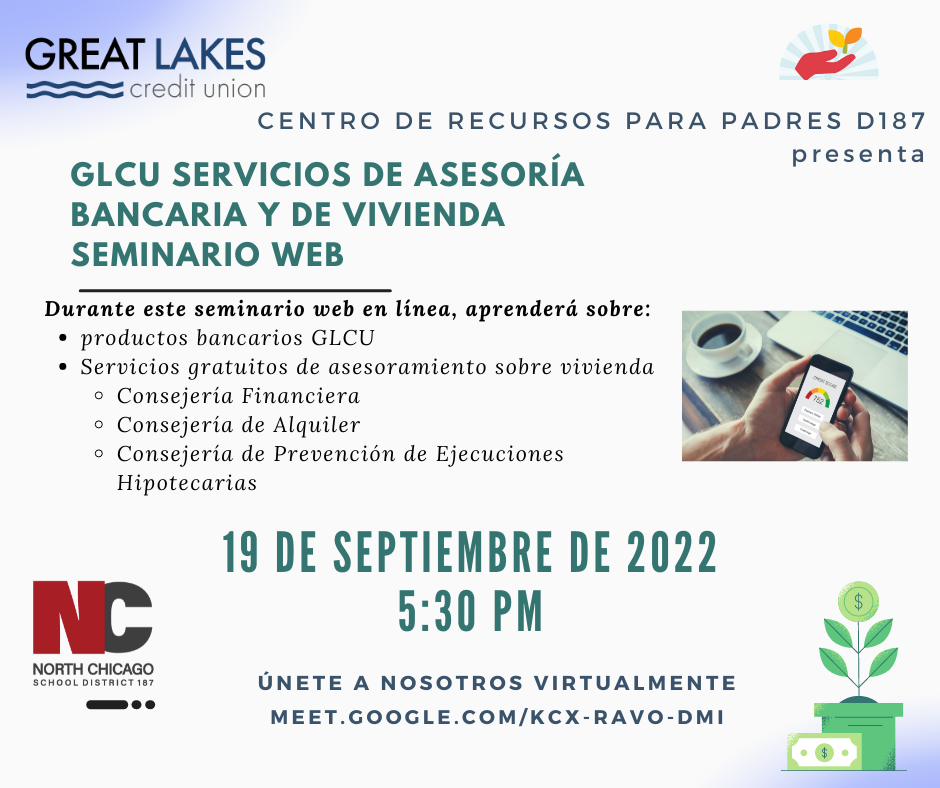 Come Join us!! Next month we will be at the Foss Park District! Ven Con Nosotros!! El proximo mes estaremos en Foss Park District!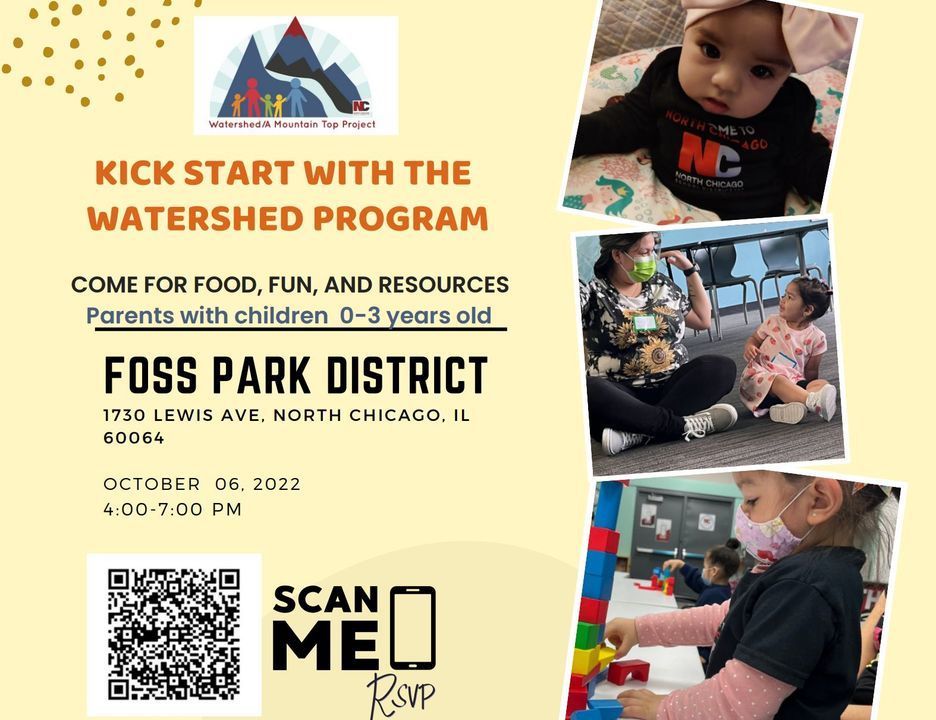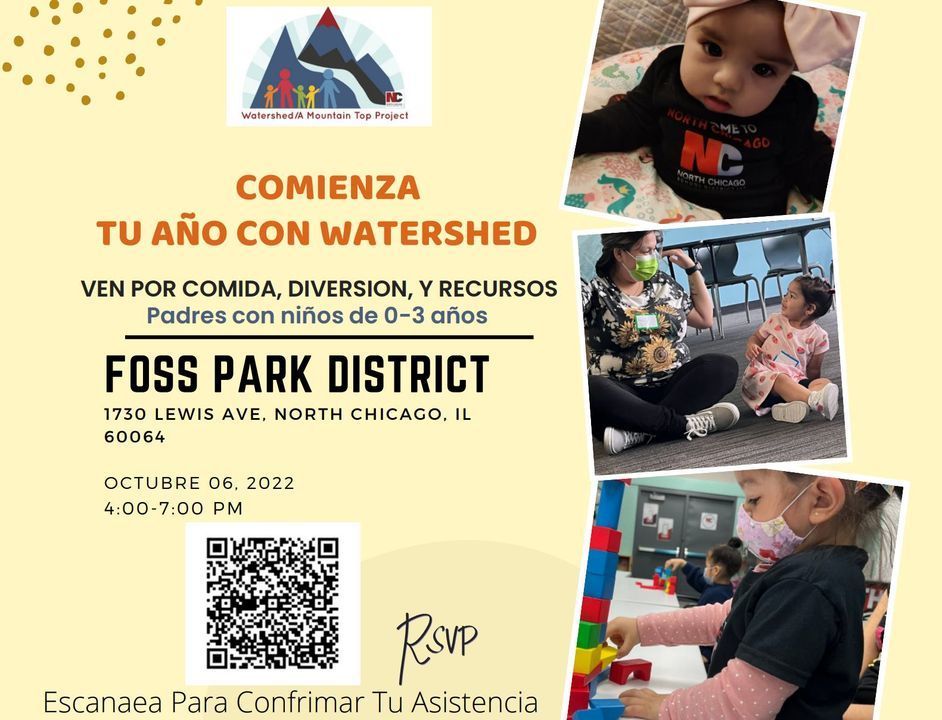 Family Care Closet New Hours/Closet de Cuidado Familiar Nuevo Horario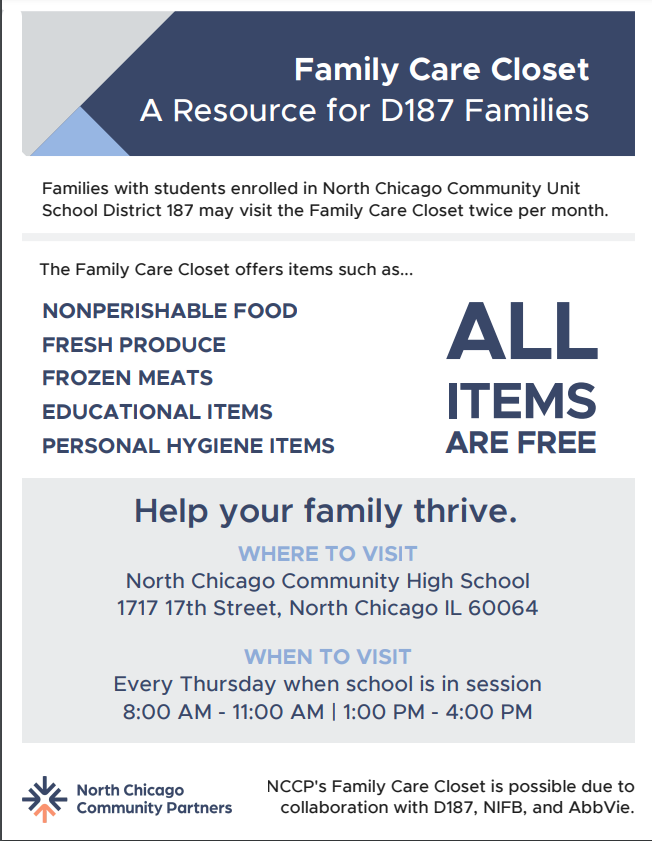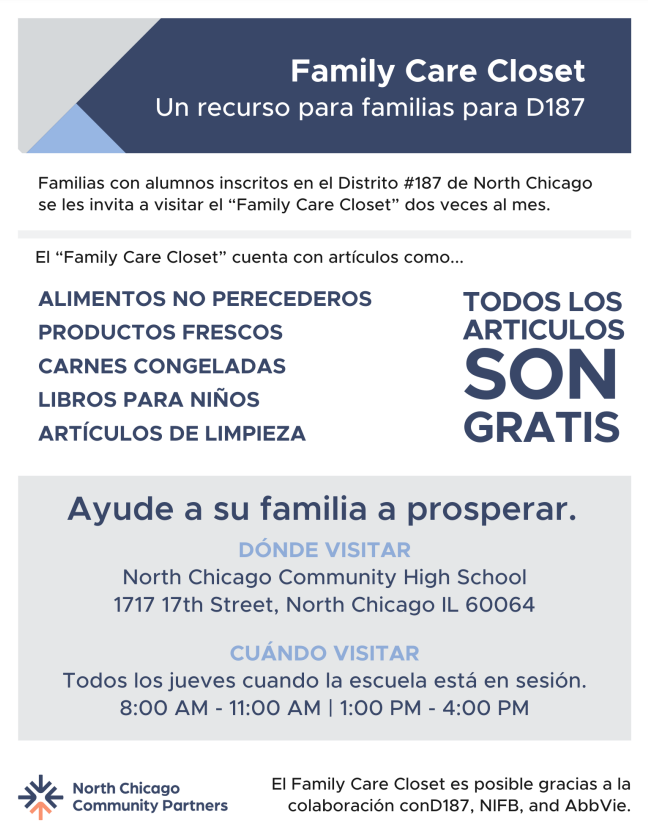 From the Principal/De la directora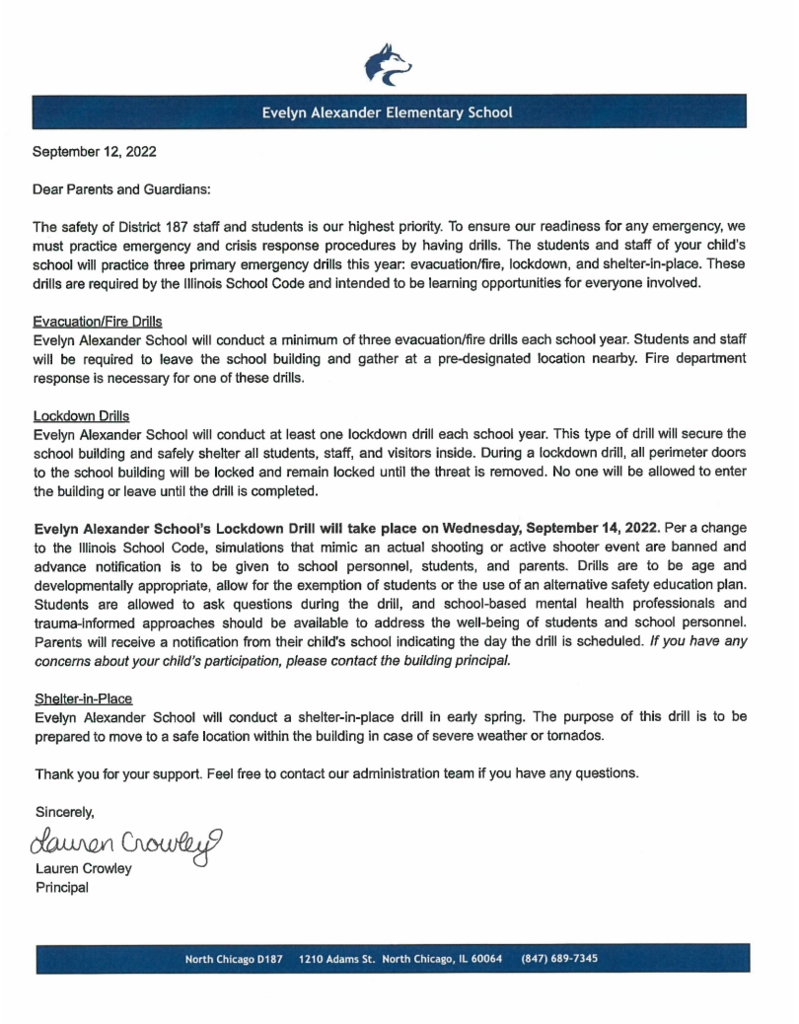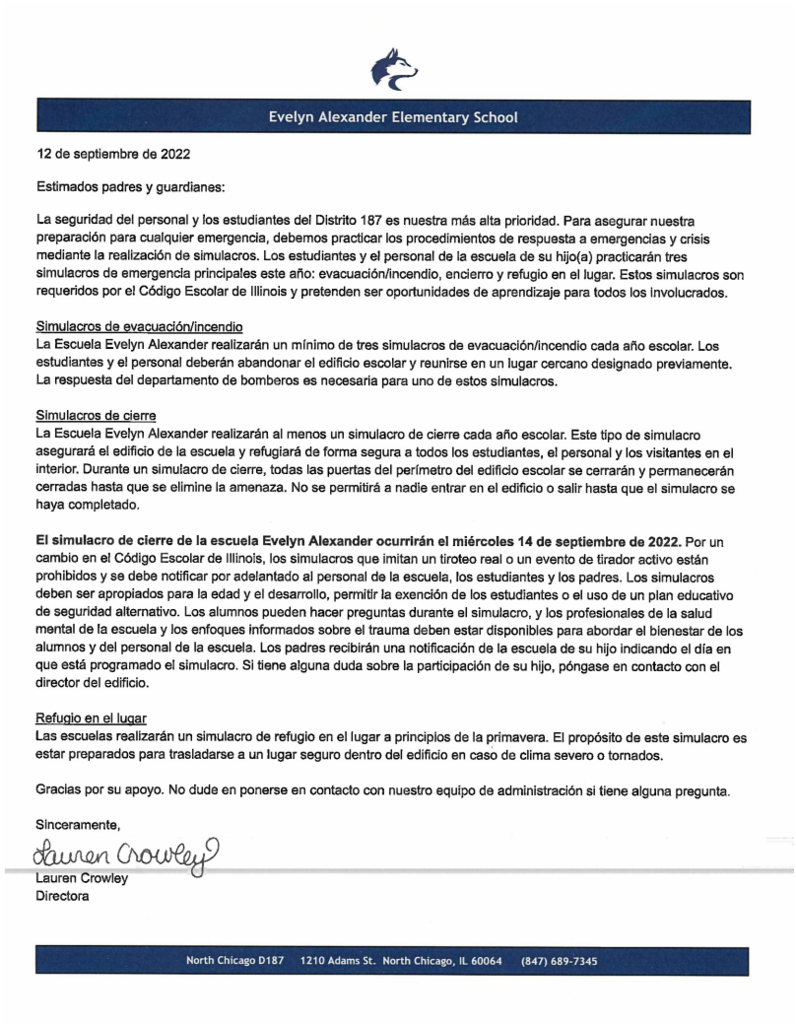 Remember to join us at 5:00 pm to learn about your health - IT MATTERS!/Recuerde unirse a nosotros a las 5:00 pm para aprender sobre su salud: ¡IMPORTA! meet.google.com/dsx-gsjk-upz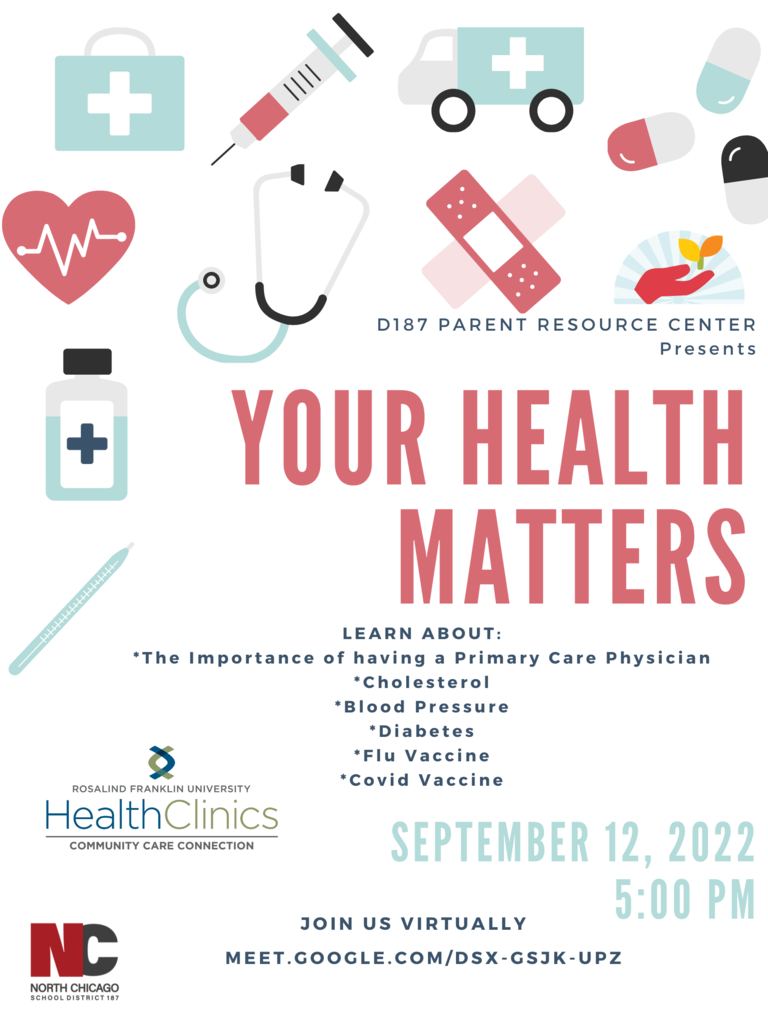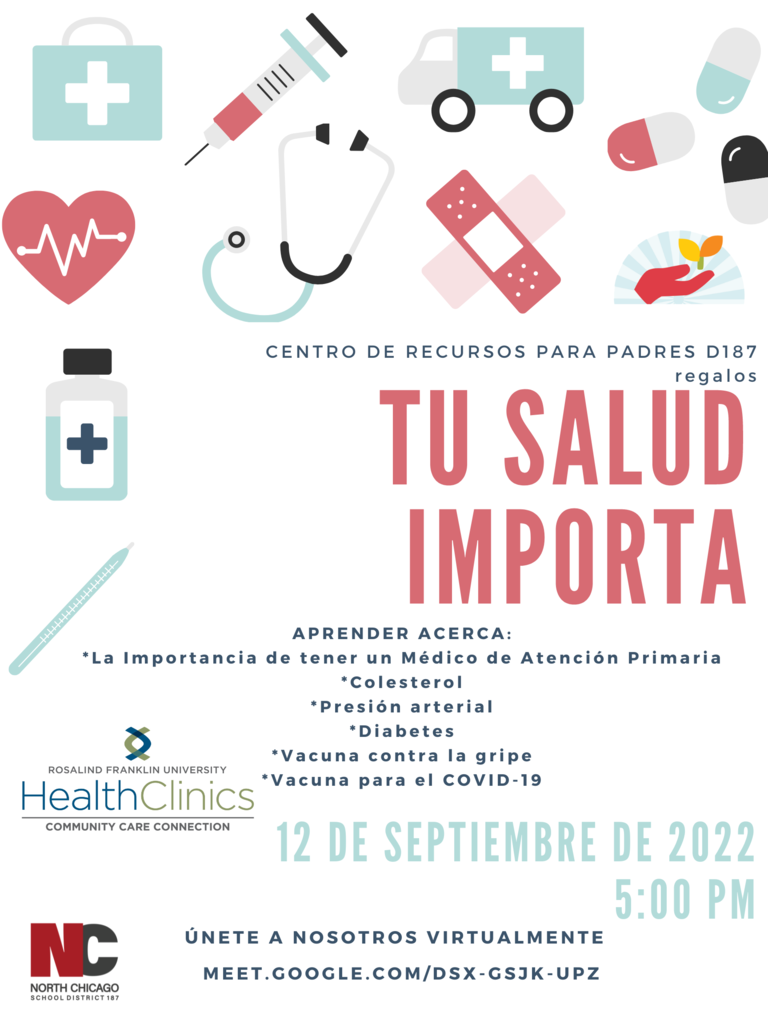 Your Health Matters/Tu salud importa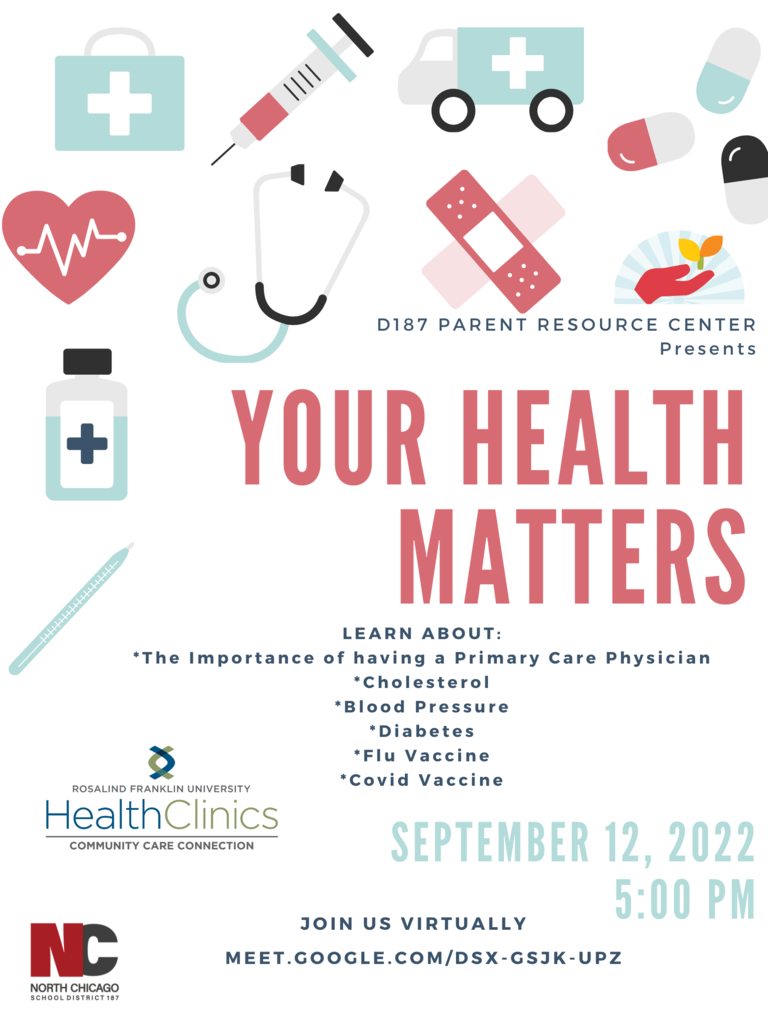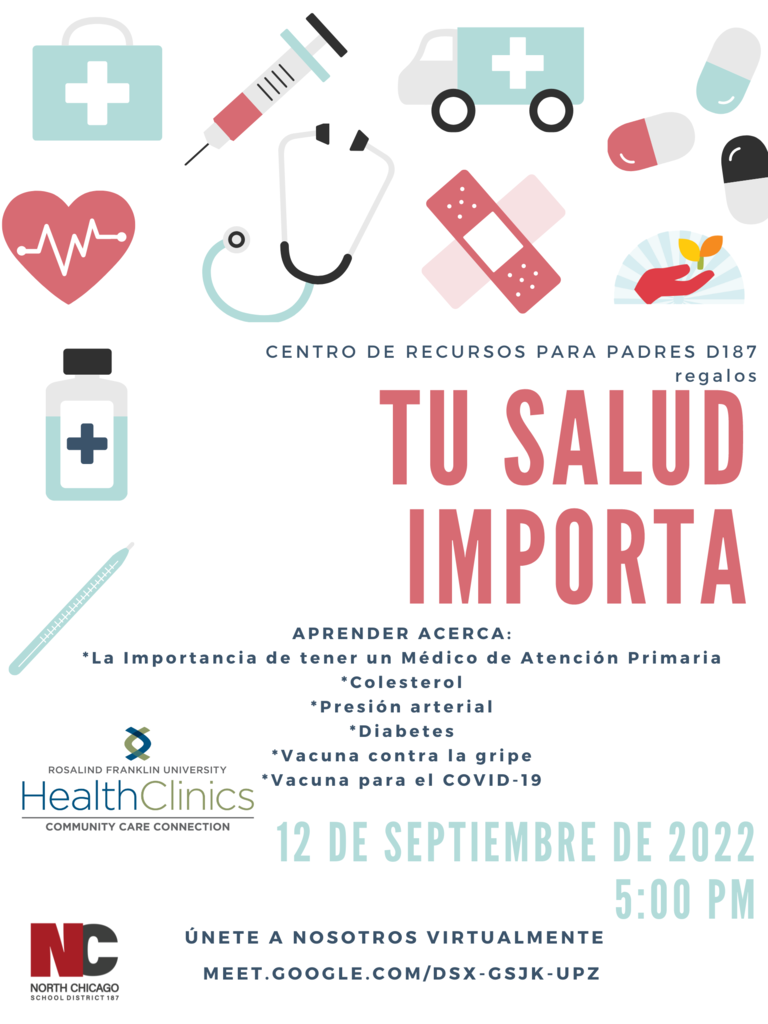 District 187 Registration Event - Saturday, August 20th, 9 am - Noon, North Chicago Community High School Main Gym. Start the process online at d187.org. Evento de registro del Distrito 187 - Sábado, 20 de agosto, 9 am - Mediodía, Gimnasio principal de North Chicago Community High School. Comience el proceso en línea en d187.org.

Remember to join us tonight from 4:00 pm - 7:00 pm at the high school! ¡Recuerde unirse a nosotros esta noche de 4:00 pm a 7:00 pm en la escuela secundaria!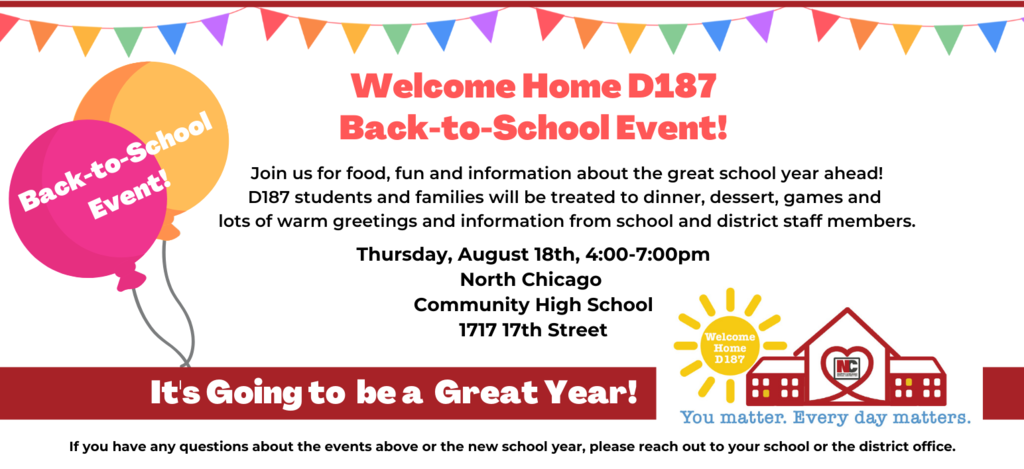 School offices are closed to the public Thursday, August 18, due to facilities work. Registration is available for all grade levels Saturday, August 20, 9 am until 12 pm at NCCHS. Las oficinas escolares están cerradas al público el jueves 18 de agosto debido a trabajos en las instalaciones. La inscripción está disponible para todos los niveles de grado el sábado 20 de agosto de 9 am a 12 pm en NCCHS.

Community Listening Sessions/Sesiones de Escucha Comunitarias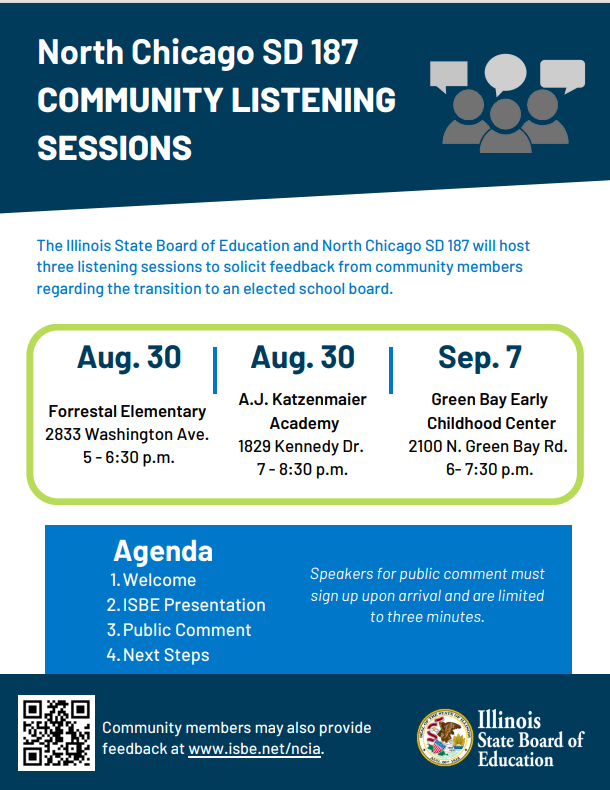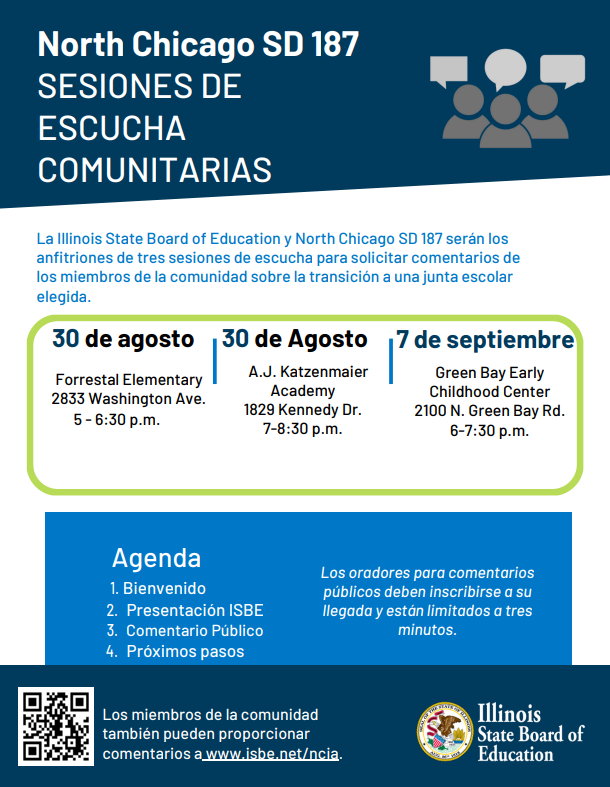 Countdown to the First Day of School.... Monday, August 29! Cuenta Atras Para El Primer Dia De Clase....Lunes 29 de Agosto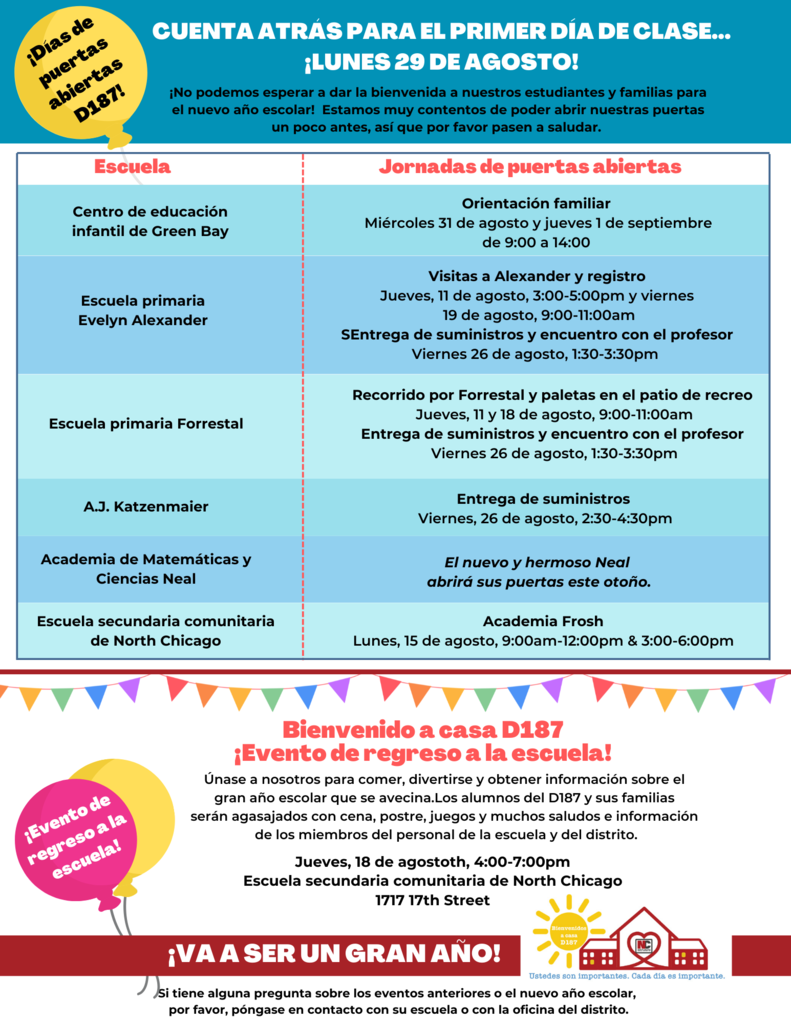 Family Care Closet is open

Welcome Home D187/Bienvenidos a casa D187!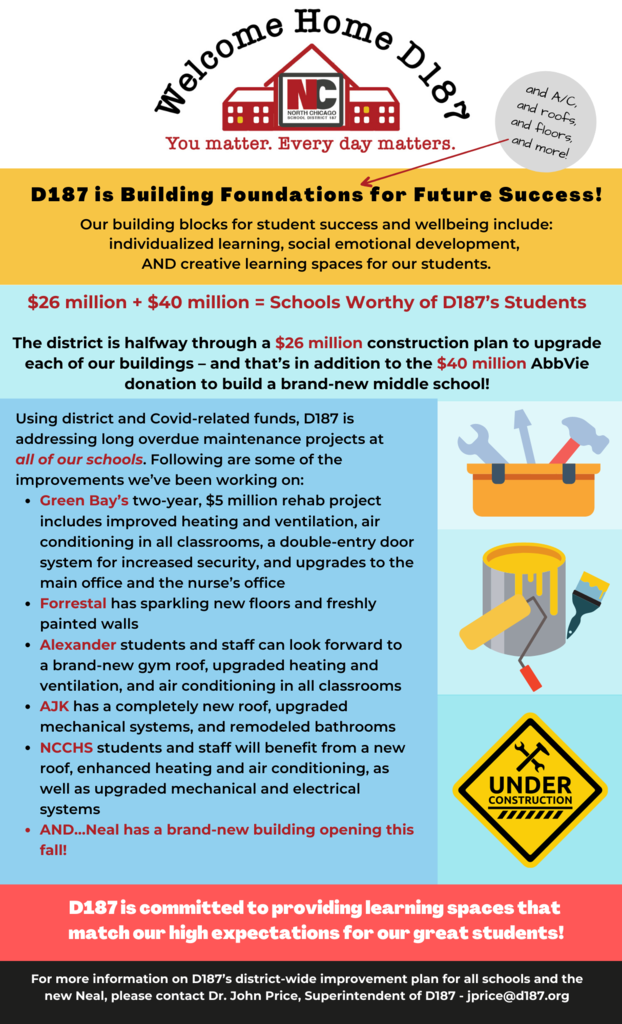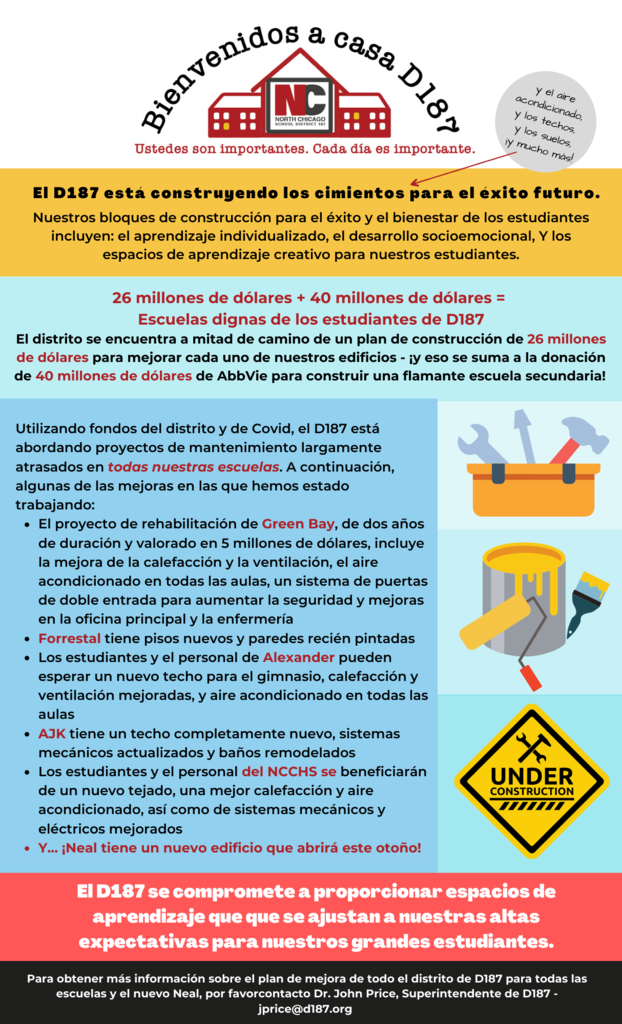 Welcome Home D187/Bienvenidos a casa D187!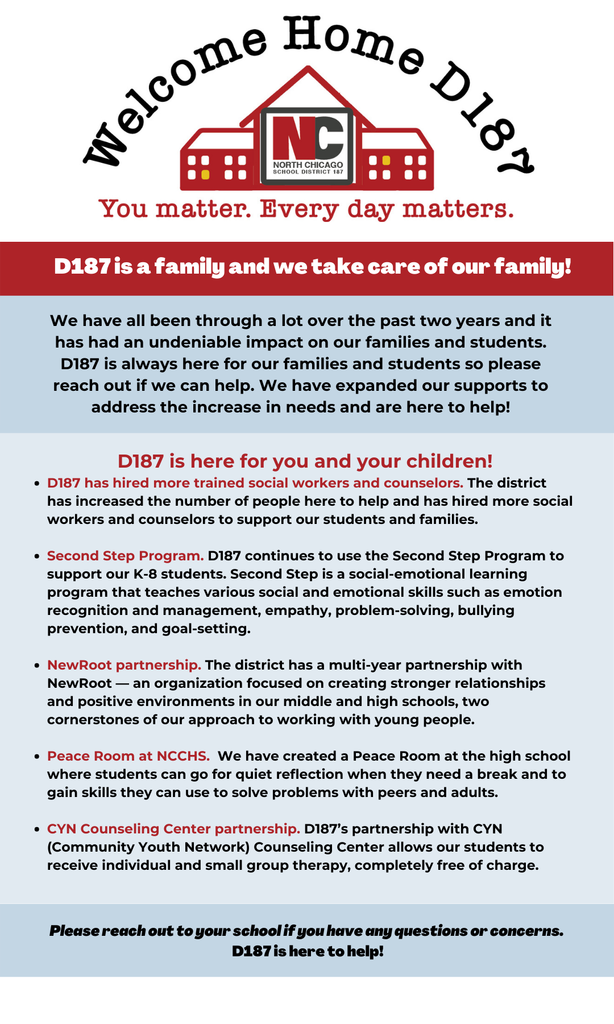 Come join the Watershed Program! We are having our last event of the summer on July 14th! **FREE FUN day with the Watershed Program! Come for the food and fun!** **DIA GRATIS con el Programa de Watershed. Ven por comida y para divertirte!** Please be sure to RSVP Hope to see you all there! 😃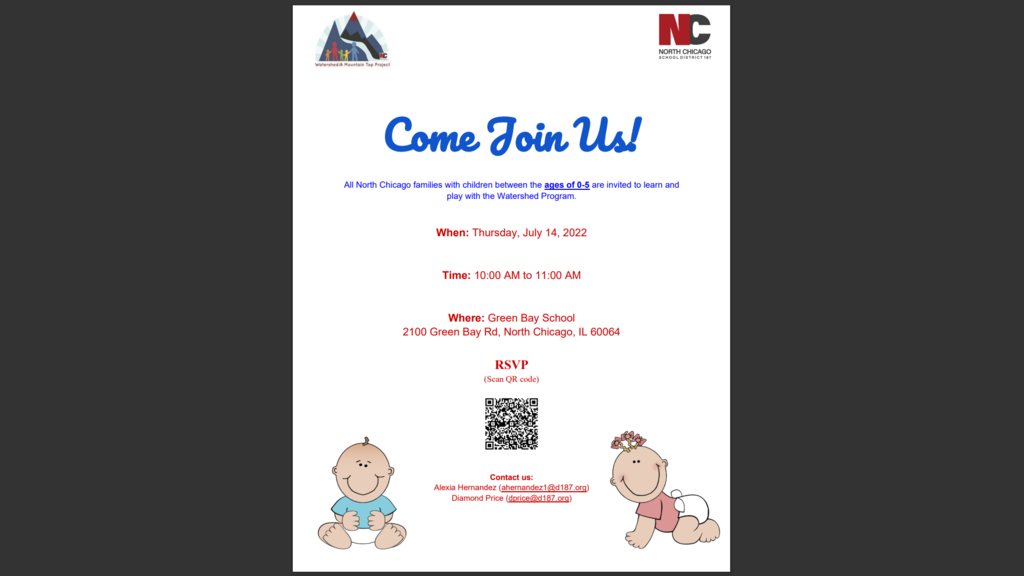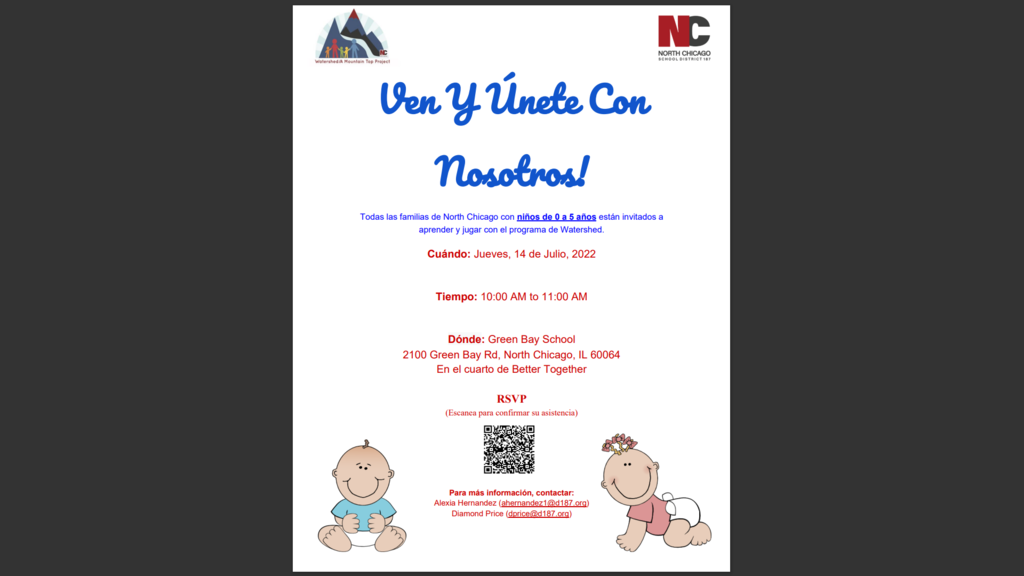 Join the Conversation!/¡Unirse a la conversación!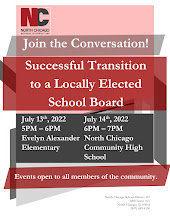 .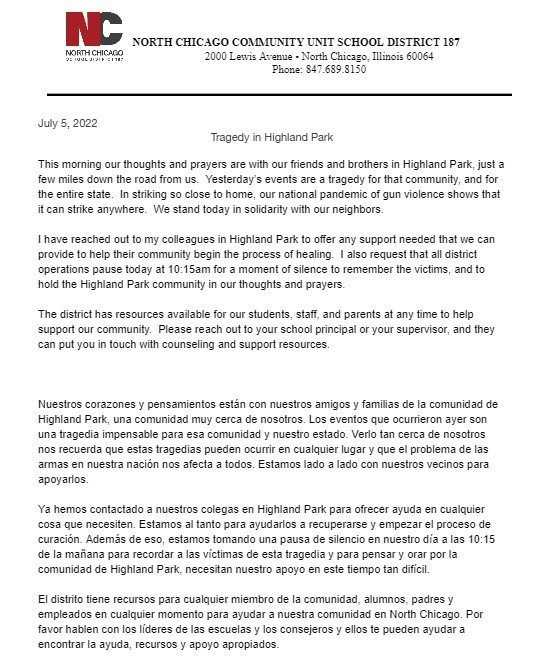 SAVE THE DATES/APARTE LAS FECHAS