Together From the Start Lunch and Learn with District 187/Almuerzo y Aprendizaje con el Distrito 187 Please contact Nicole Johnson at 847-775-1329/Comuníquese con Nicole Johnson al 847-775-1329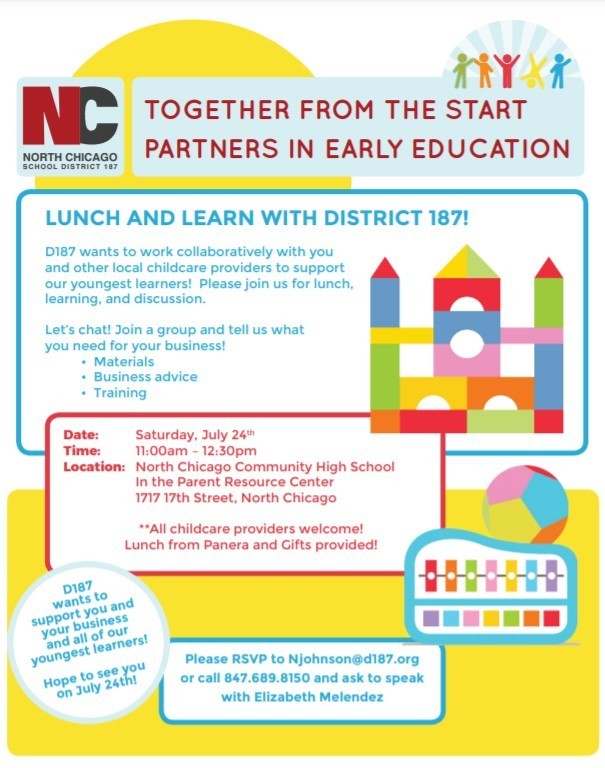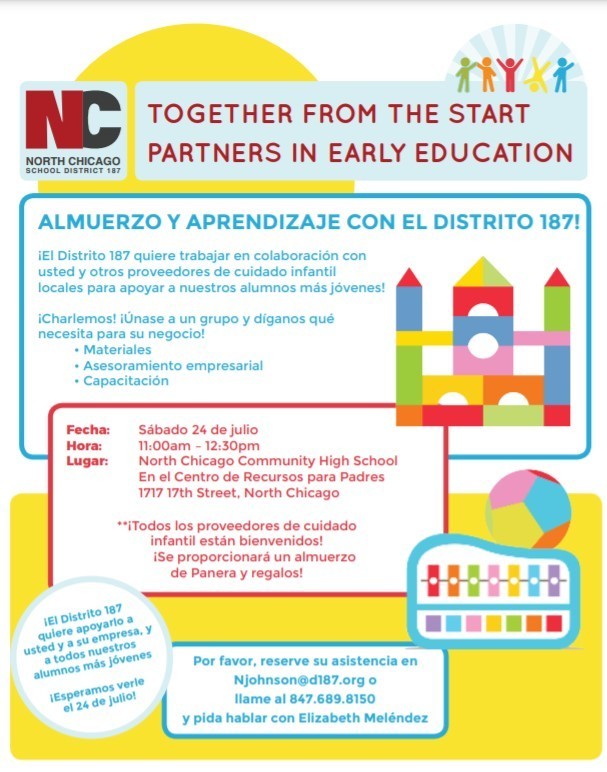 Together From the Start Lunch and Learn with District 187/Almuerzo y Aprendizaje con el Distrito 187 Please contact Nicole Johnson at 847-775-1329/Comuníquese con Nicole Johnson al 847-775-1329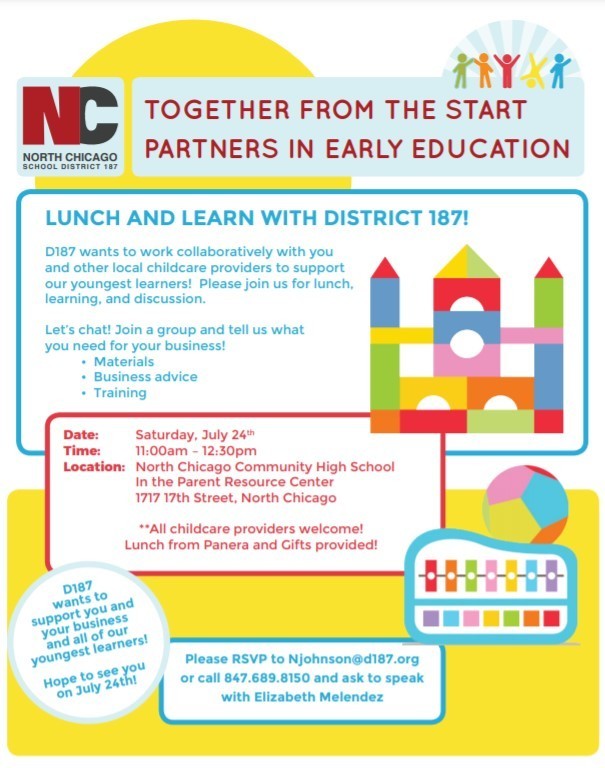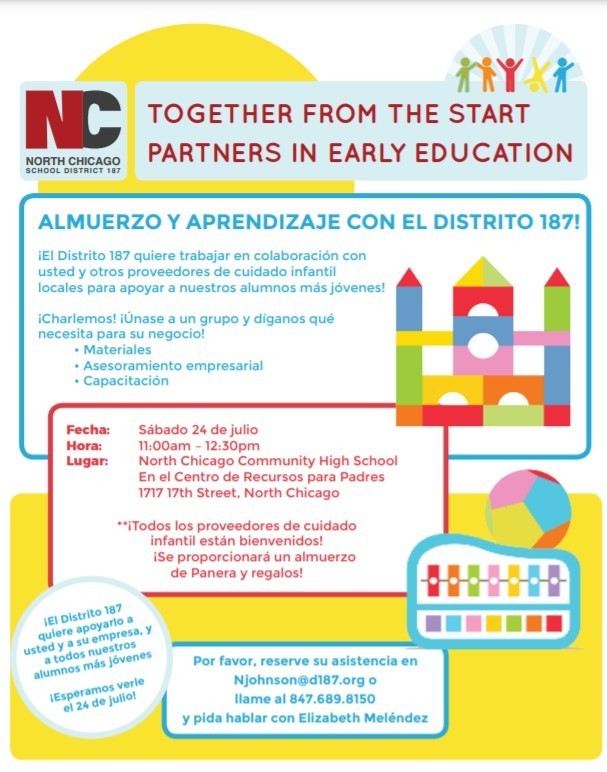 Together From the Start Lunch and Learn with District 187/Almuerzo y Aprendizaje con el Distrito 187 Please contact Nicole Johnson at 847-775-1329/Comuníquese con Nicole Johnson al 847-775-1329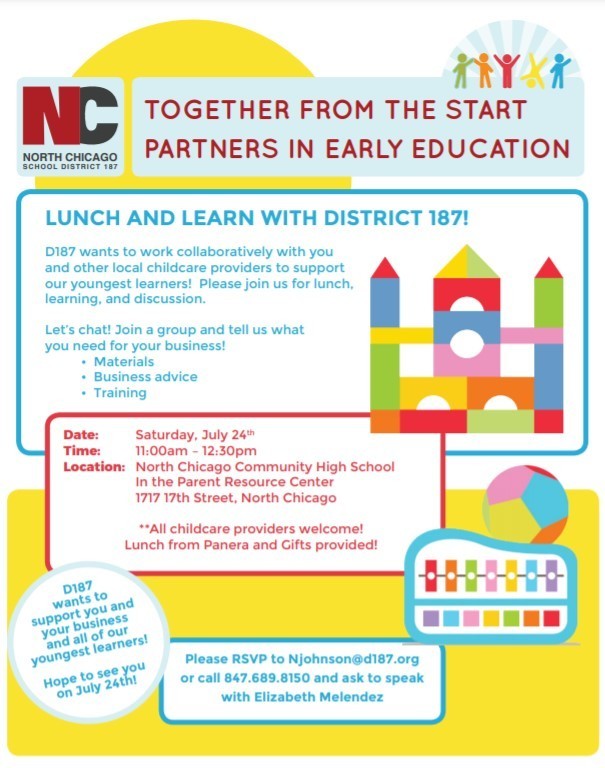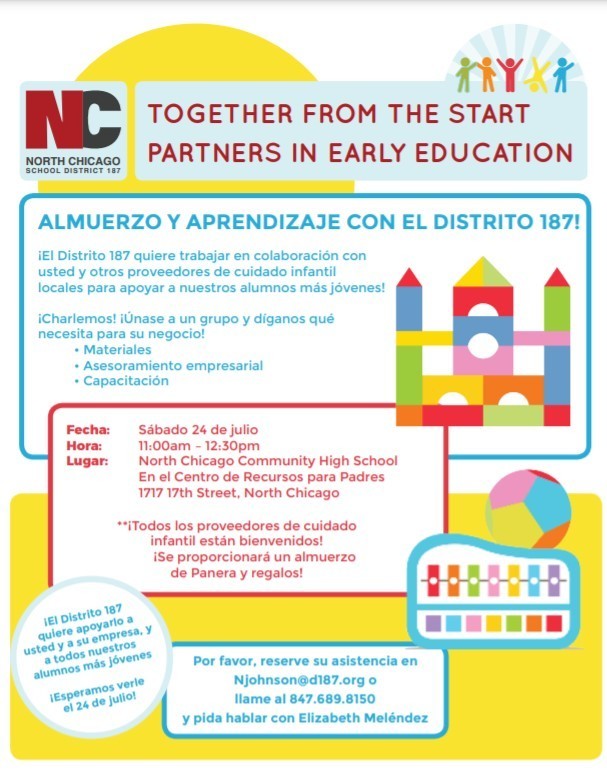 Welcome Home D187 Family/Bienvenidos a Casa, Familia del Distrito 187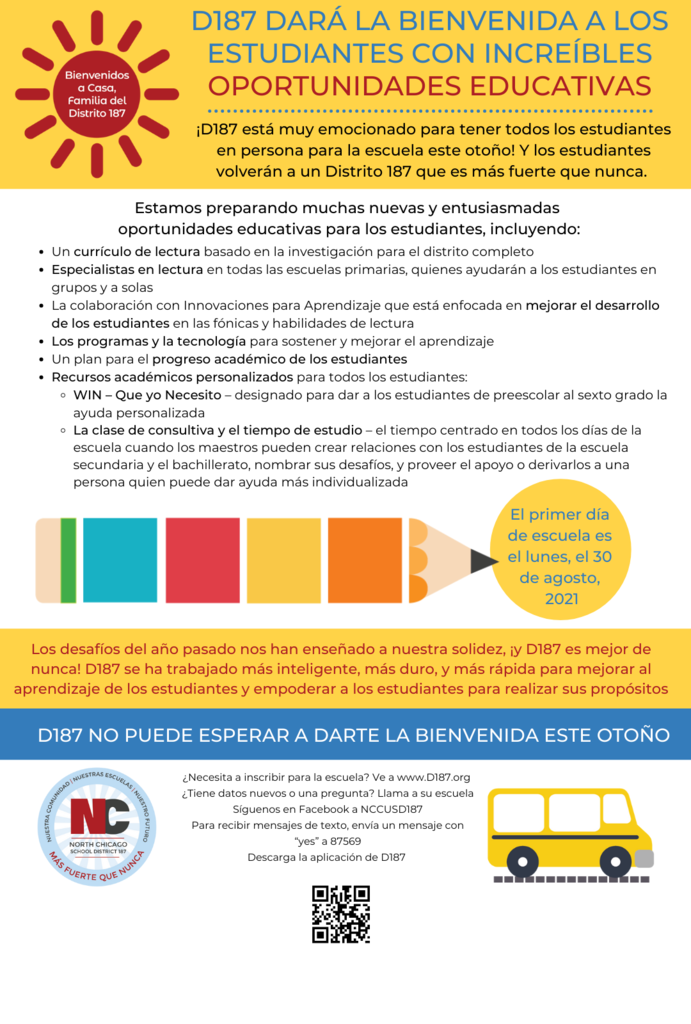 Together From the Start Lunch and Learn with District 187/Almuerzo y Aprendizaje con el Distrito 187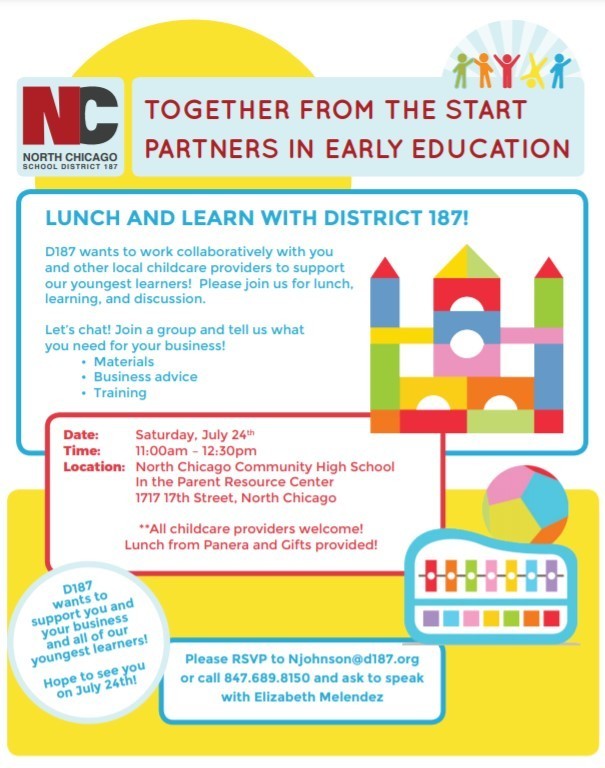 Relatives Raising Relatives Virtual Resource Fair/Feria de Recursos Virtuales Para Familiares Criando Familiares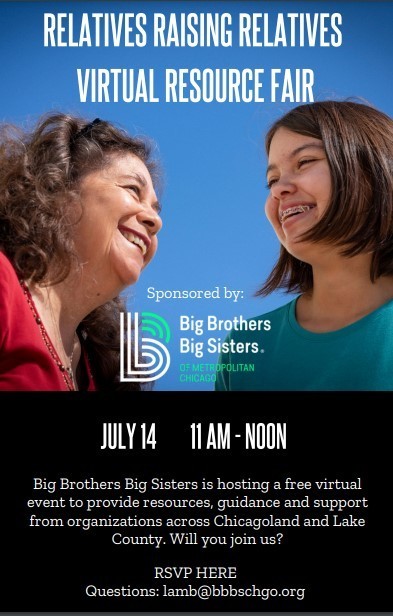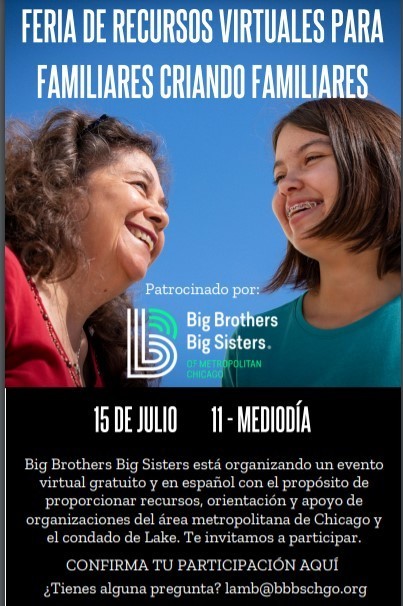 D187 is Ready For Fall!/¡El Distrito 187 está listo para el Otoño!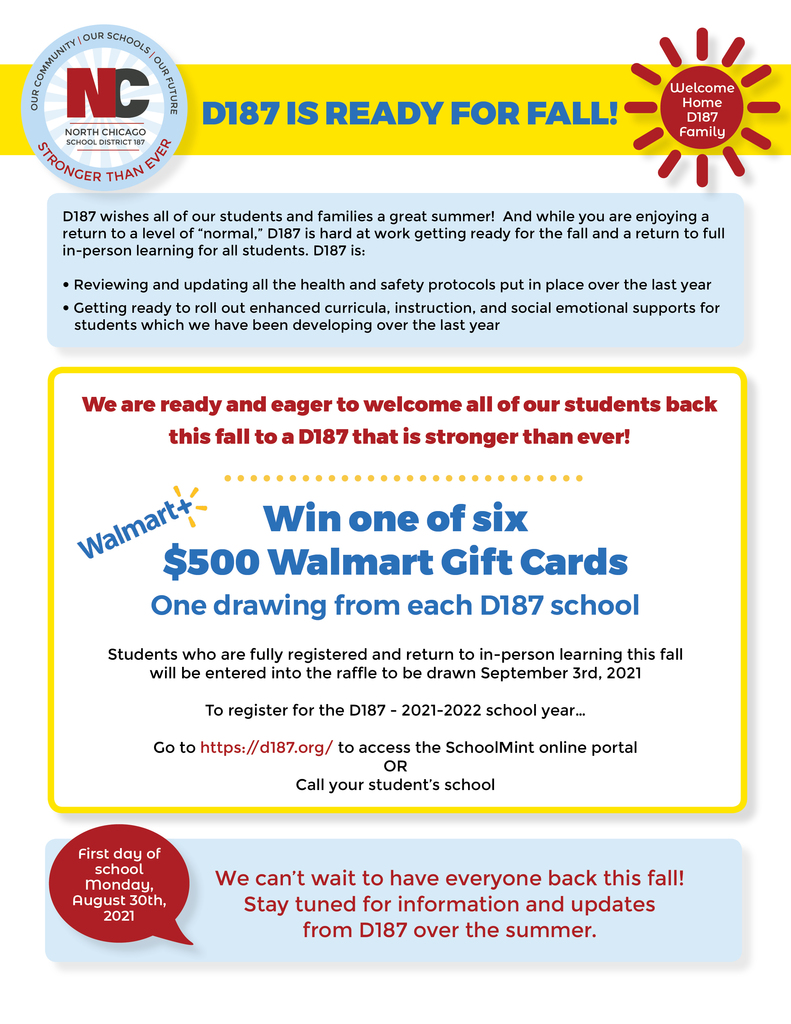 REMINDER! The Family Care Closet is still open on Tuesdays @ 10:00 am - 12:00 pm and Thursdays 2:00 pm - 4:00 pm at NCCHS and TUESDAYS ONLY at Alexander 10:00 am - 12:00 pm. Meal Distributions is on TUESDAYS ONLY 10:00 am - 12:00 pm at NCCHS ********************************************************************* ¡RECORDATORIO! El Family Care Closet todavía está abierto los martes de 10:00 am a 12:00 pm y los jueves de 2:00 pm a 4:00 pm en NCCHS y los MARTES SOLAMENTE en Alexander de 10:00 am a 12:00 pm. Las distribuciones de comidas son los MARTES SOLAMENTE de 10:00 a. M. A 12:00 p. M. En NCCHS

2021 - 2022 Registration/Inscripciones 2021-2022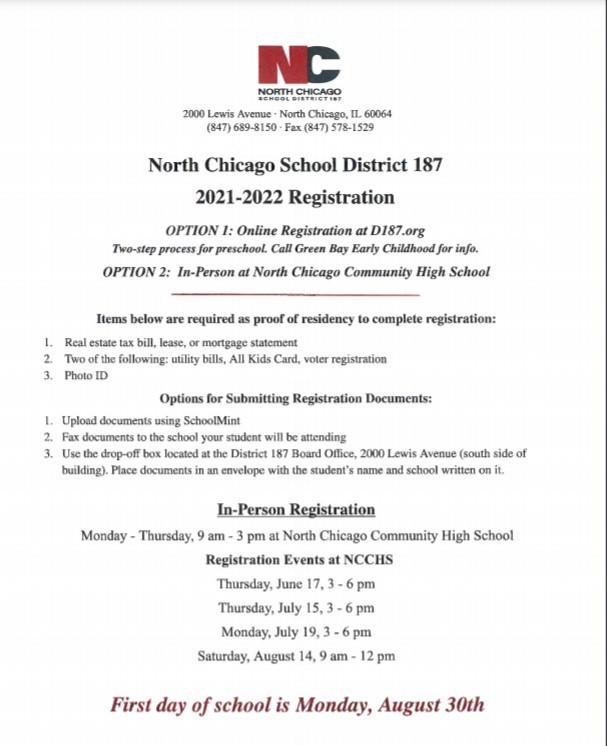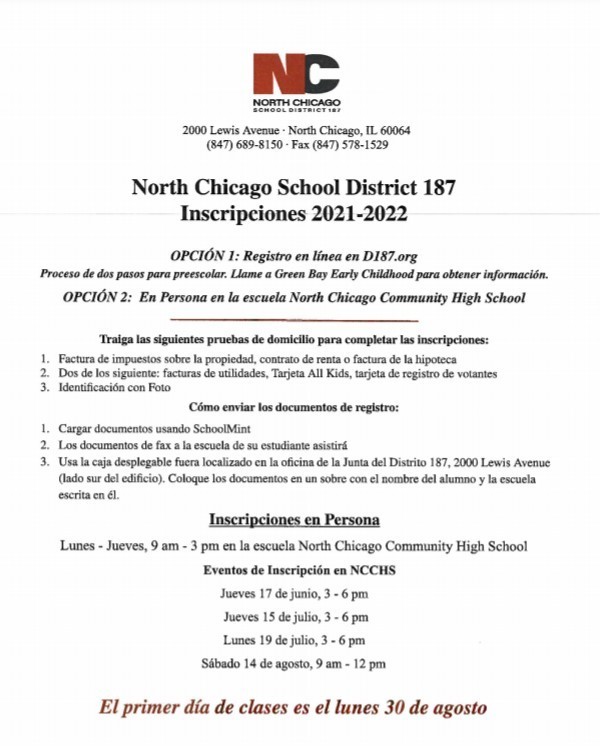 SUMMER MEALS DISTRIBUTION DISTRIBUCIÓN DE COMIDAS DE VERANO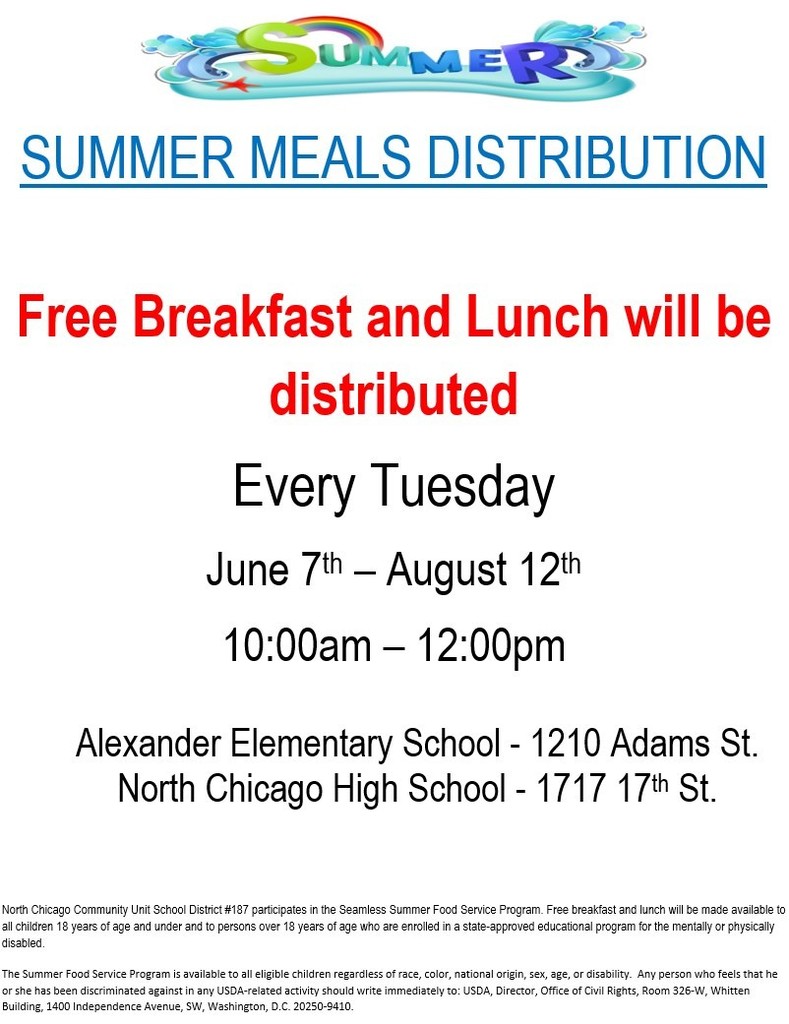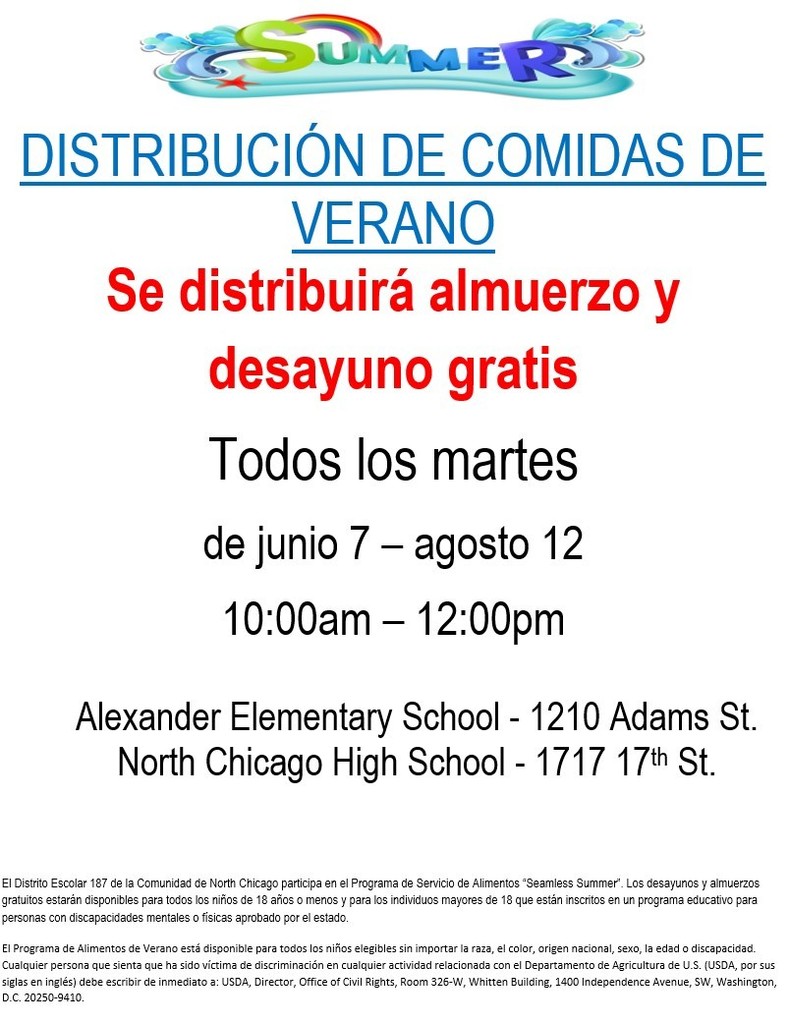 End of the Year Message from the Superintendent and Chief Academic Officer. Mensaje de fin de año del Superintendente y Director Académico.
https://youtu.be/atSxIjoWJUI

Newsletter #4 on Anti-Smoking Campaign Boletín #4 sobre la Campaña Contra el Tabaquismo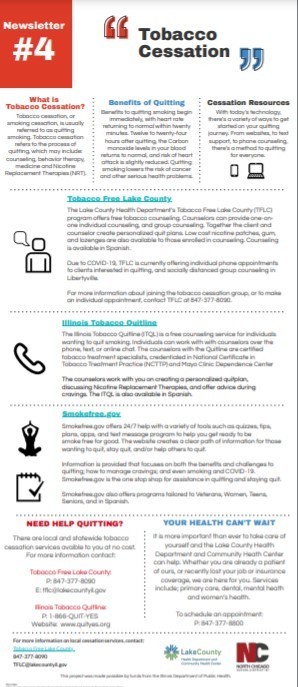 Virtual Revive Lake County Program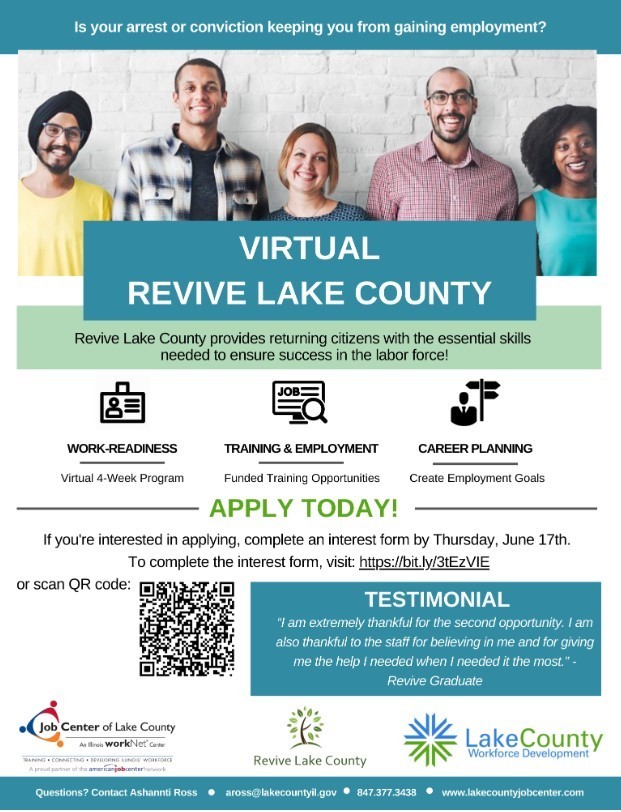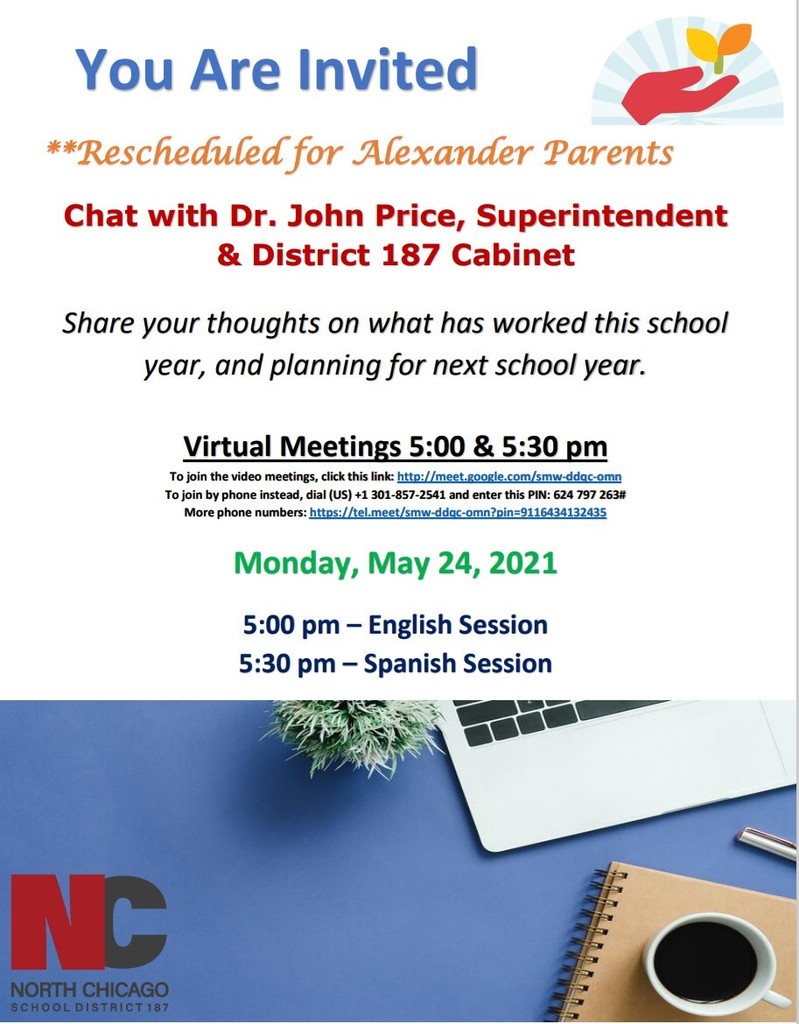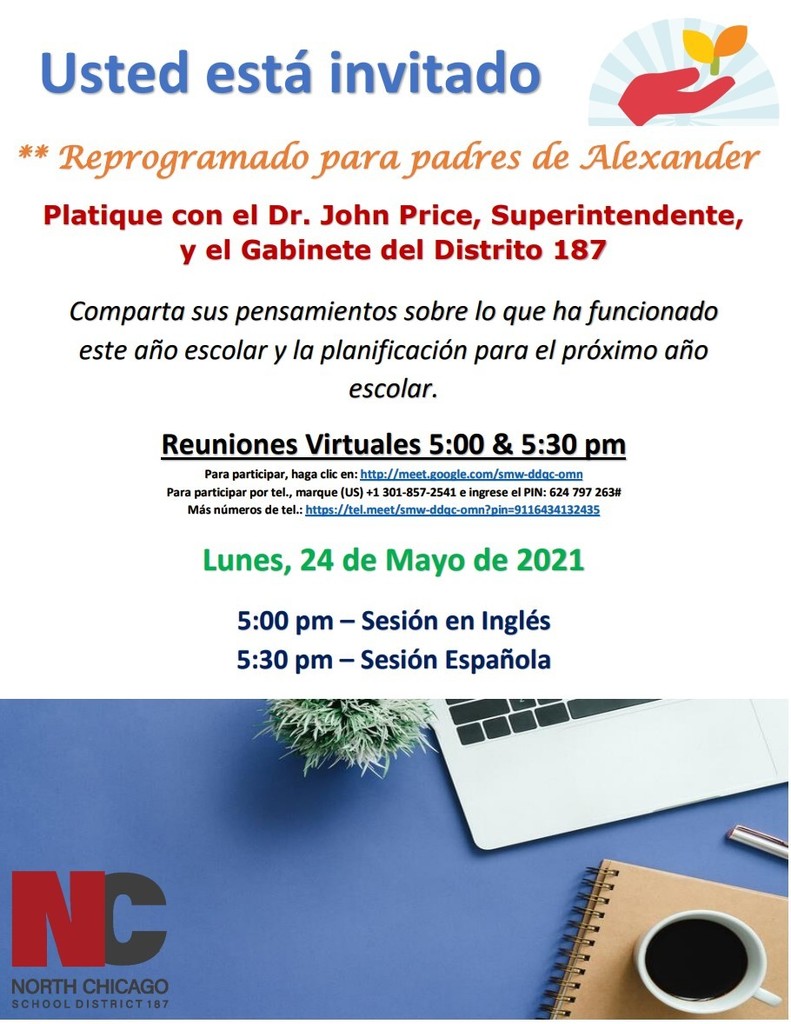 Calling all North Chicago and Great Lakes parents/guardians of children birth to 3. Llamando a todos los padres / tutores de niños desde el nacimiento hasta los 3 años en North Chicago y Great Lakes.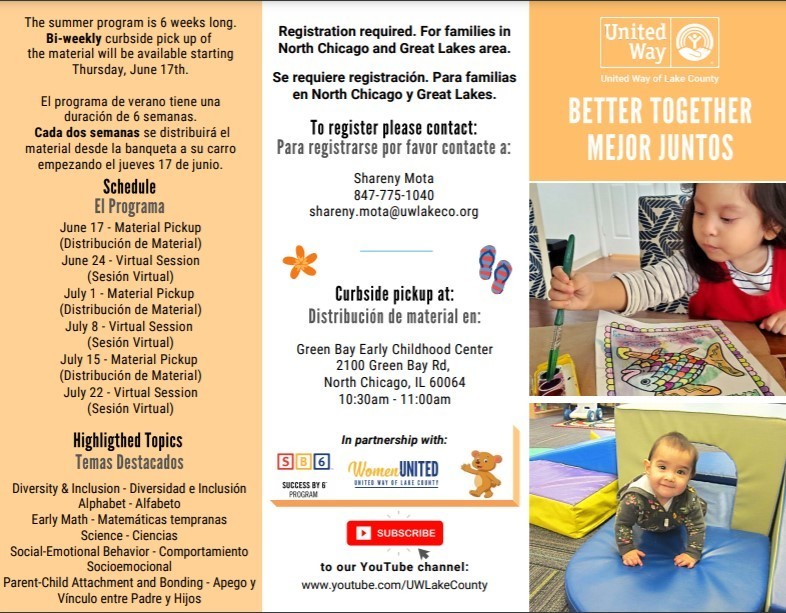 Green Bay Parents - Let's Chat Today @ 5:00 pm Padres de Green Bay - Charlemos Hoy a las 5:00 pm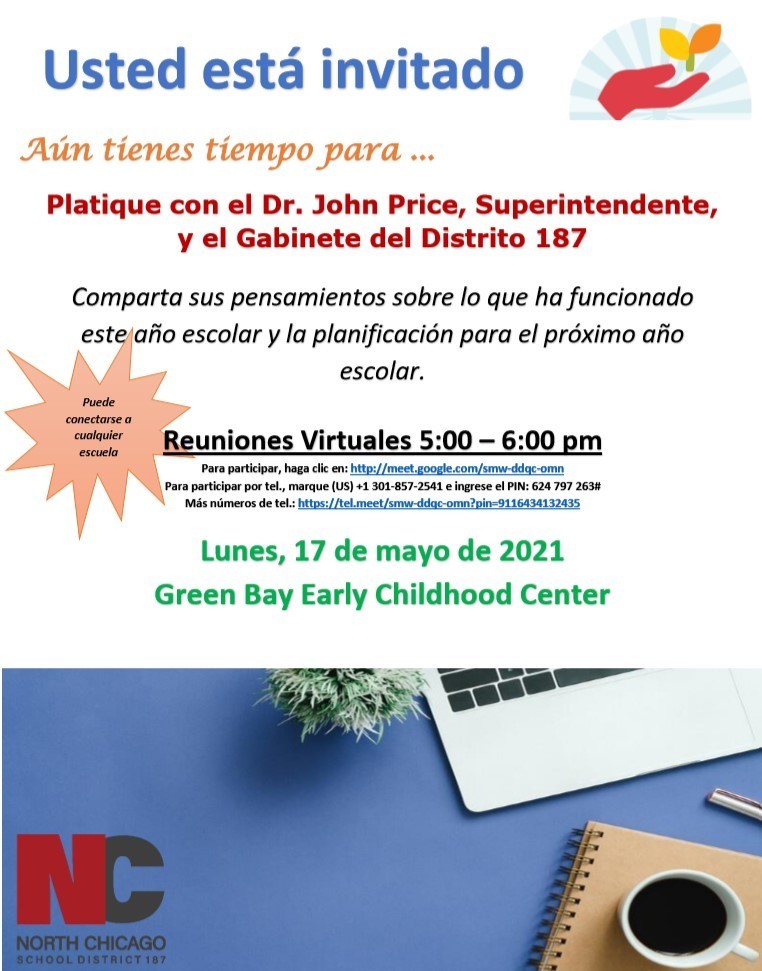 Green Bay Parents - Let's Chat on May 17, 2021 @ 5:00 pm Padres de Green Bay - Charlemos el 17 de mayo de 2021 a las 5:00 pm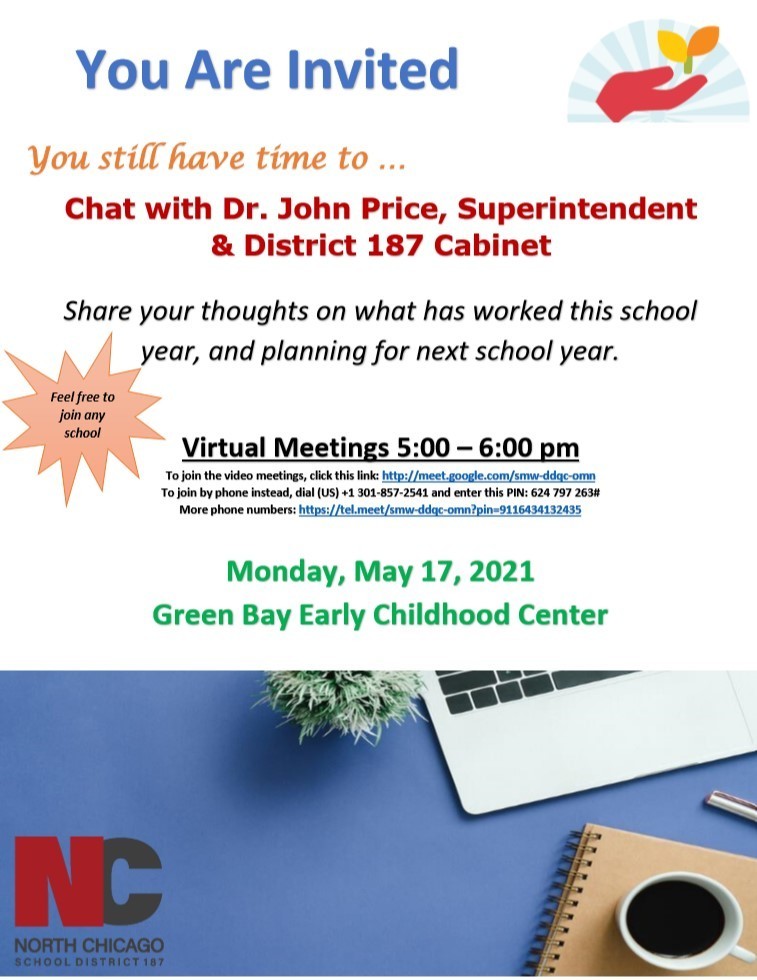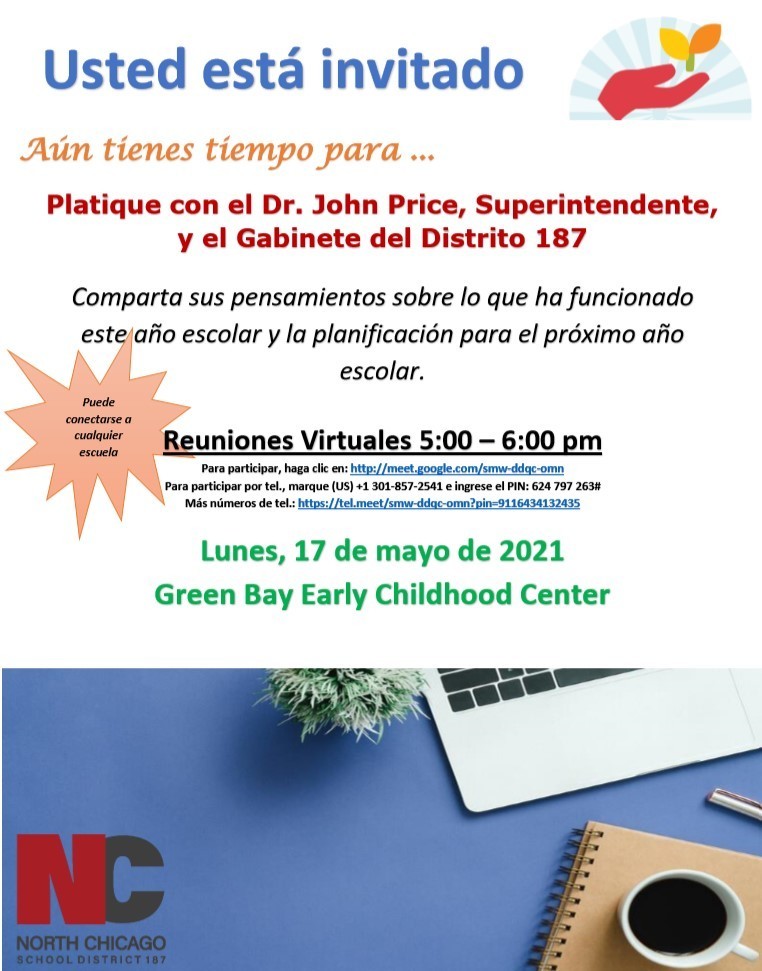 D187 Parents, we would like to invite you to complete a 5-minute survey to let us know your thoughts. The online survey is being conducted by our partner, HUMANeX Ventures®, and will be used to better understand perceptions regarding the school, teachers, principal(s), and superintendent. The survey will close Friday, May 14th.
www.d187.org
Padres de D187, nos gustaría invitarlo a completar una encuesta de 5 minutos para que nos dé su opinión. La encuesta en línea está siendo realizada por nuestro socio, HUMANeX Ventures®, y se utilizará para comprender mejor las percepciones sobre la escuela, los maestros, los directores y el superintendente. La encuesta se cerrará el viernes 14 de mayo.
www.d187.org